Local Information
Venue
The workshop will take place at the Humboldt-Universität in Berlin, Germany. The workshop venue will be located on the Campus Mitte in the center of Berlin -- Dorotheenstrasse 24, Room 1.401 (registration desk is in room 3.308)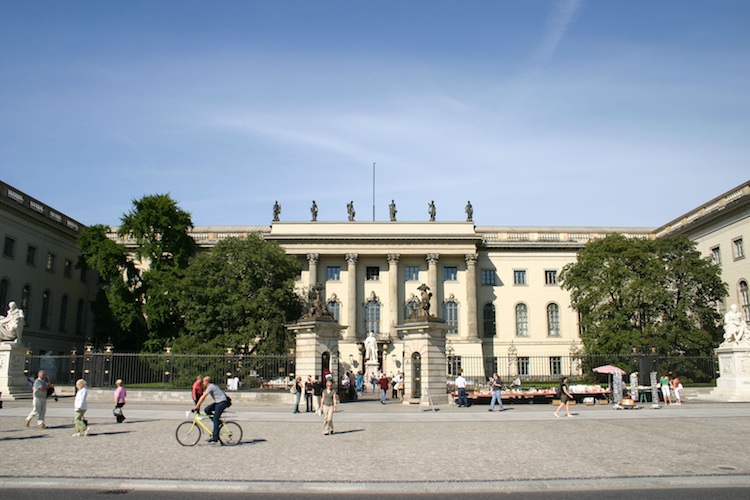 The workshop venue is easy to reach from the central railroad station (Berlin Hbf) and the Tegel (TXL) and Schönefeld (SXF) airports.
View Larger Map
During breaks there will be coffee and snacks offered near the workshop room, lunch will be offered there, too.
A dinner will be arranged at the end of the workshop, and will be paid for individually by the participants.
WLAN access will be available for the participants. If your institution is a member of eduroam, you can use VPN and your home user name and password to get Internet access.
Location, Accomodation, Dinner
Berlin is well-connected and can conveniently be reached by rail, road, and air. The workshop location can easily be reached by public transport from Berlin Main Station (Berlin Hauptbahnhof) and the airport (Berlin Tegel).
Visa information: Germany is part of the Schengen area. If you need a visa, see the information on visa on the Website of the German embassy or consulate responsible for your country.
Here is a small selection of hotels near the workshop venue: